SAIGON PLANT PROTECTION JOINT STOCK COMPANY
Committed to providing quality products and services
Satisfy aspiration for a stable and green agriculture
Currently, the Mekong Delta has a relatively high area of guava cultivation. Because guava is an easy-to-grow, give fruit, often chosen to be intercropped with other plants in the garden or grown in a specialized form. Many delicious varieties of guava such as Queen...
Potato is a root vegetable with high economic value. This is an agricultural product that is widely consumed and widely consumed by society. However, in the production process, farmers often face many diseases....
The season in Vietnam and Cambodia is almost over, most people are big buyers and have just stopped buying. Show only number of small with low quality is in the plan. Value is around 1250-1280USD / dry attack 25% recovery with...
As for the Korean market, although this is the traditional export market of Vietnam is vegetables and fruits and has a growth rate in the first months of 2022, however, the export value still reaches a low level. One of the...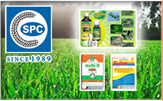 Dossier of product standardization and regulation conformity of Saigon Plant Protection Joint Stock Company (SPC) RQ 1, Nguyen Van Quy St., Tan Thuan Dong Ward, District 7, HCM...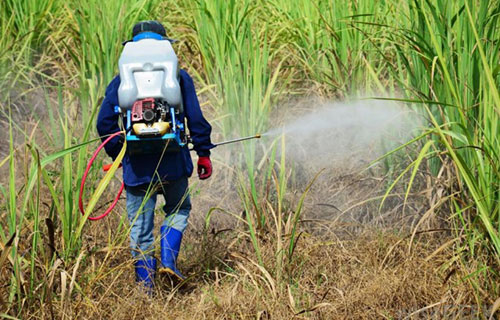 The rainy season is coming, a new planting season, an opportunity for weeds to grow strongly, a very high risk of forest fires when transitioning from the rainy season to the dry season, and also a shelter for the mold fungi, insect pests and rats that...
Headquarters
SAIGON PLANT PROTECTION JOINT STOCK COMPANY
RQ 1, Nguyen Van Quy St., Tan Thuan Dong Ward, District 7, HCM City
Tax code: 0300632232
Tel: (028) 38 733 295 - 38 732 077
Fax: (028) 38 733 003 - 38 733 391
Website: www.spchcmc.vn - Email: info@spchcmc.vn
SAIGON PLANT PROTECTION COMPANY
SAIGON PLANT PROTECTION JOINT STOCK ENTERPRISE
Lot C1-C3 Hiep Phuoc Industrial Park, Hiep Phuoc Commune, Nha Be District, HCM City
Tel: (028) 3873 4089 - Fax: (028) 3873 4090
Affiliated Unit