SAIGON PLANT PROTECTION JOINT STOCK COMPANY
Committed to providing quality products and services
Satisfy aspiration for a stable and green agriculture
Weeds are always the top concern of farmers, especially rice growers, because if weeds are not completely eradicated, they will compete for nutrients, water, and light, reducing crop yield and causing. negative impact on the quality of agricultural products. The weeds have strong roots,...
Weeds growing in rice fields include many types such as Cyperus difformis, Fimbristylis miliacea Monochoria vaginalis, Ludwigia octovalvis ,Echinochloa sp,Leptochloa chinensis,… In which Echinochloa sp and Leptochloa chinensis are two difficult objects to eliminate,...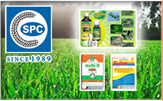 Dossier of product standardization and regulation conformity of Saigon Plant Protection Joint Stock Company (SPC) RQ 1, Nguyen Van Quy St., Tan Thuan Dong Ward, District 7, HCM...
 The cashew crop in VietNam and Cambodia has alomost ended, most large and medium buyers have stopped buying. Currently, only a small quantily with low quality is harvested by farmers. The selling price of dried raw cashew nuts is around 1250-1280$ per Mt/ outturn of 25%/ defective rate of 13 to 14%.
Recommendations to members and businesses: Do not sign a contract to sell cashew kernels when there is no raw cashew in stock or no profit calculation because the price of cashew kernel may increase in the coming months according to the increasing trend of cashew price.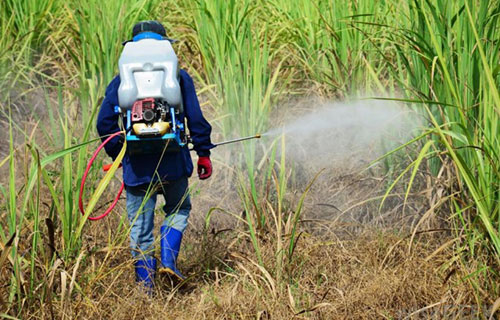 The rainy season is coming, a new planting season, an opportunity for weeds to grow strongly, a very high risk of forest fires when transitioning from the rainy season to the dry season, and also a shelter for the mold fungi, insect pests and rats that...
Headquarters
SAIGON PLANT PROTECTION JOINT STOCK COMPANY
RQ 1, Nguyen Van Quy St., Tan Thuan Dong Ward, District 7, HCM City
Tax code: 0300632232
Tel: (028) 38 733 295 - 38 732 077
Fax: (028) 38 733 033 - 38 733 391
Website: www.spchcmc.vn - Email: info@spchcmc.vn
SAIGON PLANT PROTECTION COMPANY
SAIGON PLANT PROTECTION JOINT STOCK ENTERPRISE
Lot C1-C3 Hiep Phuoc Industrial Park, Hiep Phuoc Commune, Nha Be District, HCM City
Tel: (028) 3873 4089 - Fax: (028) 3873 4090
Affiliated Unit